Welcome...
We are so pleased that you have visited our website. This is an exciting time to learn what God has to say about the future and to anticipate His return. Please review some special opportunities below and then read further details throughout this website. If you have any questions, please contact us at This email address is being protected from spambots. You need JavaScript enabled to view it..
Check out our YouTube classes!
We are excited to share our Bible classes on YouTube so you can feel like you are right there with us. We offer several different opportunities for you to study the Bible alongside us. Please click on the YouTube icon at the top right of the page.
ISRAEL'S GREATEST HITS BIBLE TOUR!
MARCH 18-30, 2018

DUE TO POPULAR DEMAND, WE WILL BE HOSTING A BIBLE TOUR TO ISRAEL IN 2018!
We have developed the 2018 itinerary that incorporates the "best of the best" sites/locations, which you can read at our Holy Land Tours page or contact This email address is being protected from spambots. You need JavaScript enabled to view it. for a brochure. The deadline is fast approaching so please contact us soon.
Bible Studies
Visit our Bible Studies page for our Winter Bible study classes:
Tuesday evenings - Christian Truths Compared to Other Religions.
Thursday mornings - 1 and 2 Samuel and 1 Chronicles
CHOOSE LIFE License Plates

NOW AVAILABLE!
Show your support for LIFE by displaying the new CHOOSE LIFE License Plates. Cost for a speciality plate with your choice of five letters or numbers is $40 + $3 handling per year. Price for a regular place with random numbers is $5 + $3 handling per year. The Choose Life License Plates applications are available now online at www.dmv.nebraska.gov/dvr/choose-life-plates.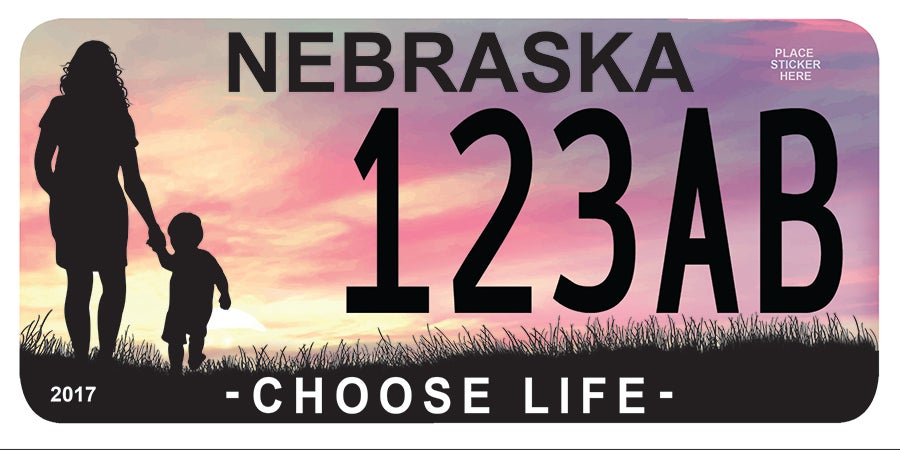 Whose Land is it Anyway?
Over the past several decades, the most talked about international issue is the "two-state solution" in Israel. With all of the hyperbole and misinformation surrounding Palestinian statehood, we thought it important to present a factual explanation of the history of the land. Attached is a chart containing the Biblical and historic facts and some maps describing the territorial boundaries. We must know and understand the truth of God's word and the factual history surrounding this land rather than the sound bites from the media and manipulation by world powers. Israel is God's land which He has given to His people, the Jews. Those who divide the land will be judged, according to Joel 3:2. Please share this chart with anyone who may be interested. Click here to receive the Israel and Palestinian Talking Points Chart.
*** New Booklet Release ***
Take a Peek at Your Future
Would you like to understand what is happening these days? Are you prepared for whatever your future holds?

Living Word Ministries has developed a short booklet with accompanying CD that is being mailed periodically to households in Omaha. It will take less than an hour to read the booklet and listen to the CD, but it's an hour that could change your life and your future. We would love to hear how God impacts your life through this booklet.
"For the Word of God is living and active and sharper than any two-edged sword, and piercing as far as the division of soul and spirit, of both joints and marrow, and able to judge the thoughts and intentions of the heart." Hebrews 4:12