Choose Life - Nebraska(R)

PO Box 540003 Omaha, NE 68154 

www.livingwordministry.org
www.choose-life.org

Visit us on Facebook and "Like" us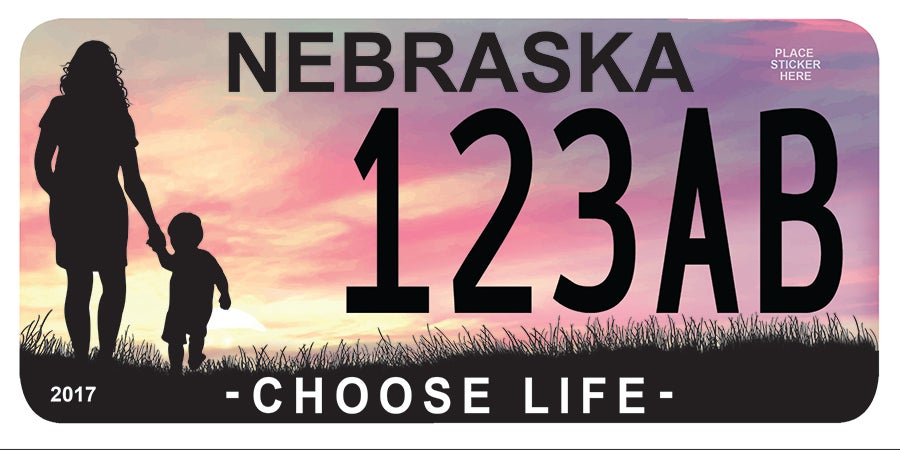 Choose Life Nebraska's mission is to promote the pro-life message
through Choose Life license plates in Nebraska.
We are excited to announce that LB 46, the Choose Life Nebraska bill, passed the Nebraska Legislature on Monday, April 3, 2017 and was signed into law by Nebraska Governor, Pete Ricketts, on April 5, 2017.
Bill signing ceremony featuring from left: two UNL Students for Life representatives, Nate Grasz and Karen Bowling from the NE Family Alliance, NE State Senator, NE Governor Pete Ricketts, NE Lt. Governor Mike Foley, Choose Life Nebraska Chairman Bob Blank, LB46 sponsor NE Senator Watermeier, Catholic Conference representative.
Nebraska Choose Life License Plates will be available through the Nebraska Department of Motor Vehicles beginning January 1, 2018 for $5 each. Applications will be accepted by mid December and will be posted on this site.
Help us spread the message of life by placing a CHOOSE LIFE license plate on your vehicle.
Bob Blank, President

Choose Life, Nebraska

402-991-0818